About Calview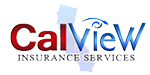 Calview Insurance Services(Lic. 0H99348) is established to deliver a distinguishable option for policy holders. We believe personalized attention to each client is required in order to accurately inform, assess and provide for individual insurance needs. Calview considers time, financial resources, questions and requests upon confirming a client's insurance policy. We are here to provide a comfortable and approachable setting in determining distinctive insurance needs.

Calview is dedicated in helping people within the Los Angeles and surrounding areas. In allying with carriers such as Metlife, Safeway, Infinity and Assurity, amongst a number of others, we will guide you through a personalized and complete plan to cover all your insurance needs. We offer low rates, and furthermore provide discounts applicable to multi-policy, multi-car, marriage, good-driver and student driver policies.  Unlike other agencies, we do not concentrate on a single group of buyers, and instead have our doors open for everyone. Whether you are a preferred or non-standard client, we want to assure you we can specify a policy to your risks.  Understanding what is valuable to you, and having a clear vision of the importance of what you want to protect, Calview is committed to shaping a policy to your personal and professional needs.

What is Insurance?

Insurance is a policy between the insurer and the insured, known as the policyholder, which protects the policy holder from losses affecting oneself and assets.  An Insurance Policy is the written agreement, provided by the insurer to the policyholder, which defines the insurance policy to its holder. It lists the policy holder's information, policy definitions, terms, conditions, exclusions and endorsements.